05 December 2021
Range Rover Workshop In Dubai for Sale
Range Rover and Land Rover Auto Maintenance Service Center in Dubai.
مركز خدمات صيانة السيارات رنج روفر لاند روفر في دبي


WE ARE PROFESSIONALS.

Our Mechanics have More than 15 years of Experience .Our Goal is apply our knowledge and Experience skills to your vehicles with accuracy and success.

VOGUE AUTO SERVICES.

If you're the proud owner of a Land Rover, get it looked at by a trained specialist with experience in carrying out repairs on European made cars. Your Land Rover needs a specialist mechanic that works by high standards. Our technicians are the ones in UAE that you can rely on for maintenance or engine service on European made vehicles.
Working on Land Rovers requires specific training, not to mention that it's necessary to comply with stringent standards. Taking your car to the mechanic is never an easy situation, but don't worry because Vogue Auto Service Mechanics has more than 15 years of Experience to handle such situations.

We provide the following Services.
• Comprehensive vehicle checkup, engine checkup, and inspection report
• Spark plugs, radiator, and water pump replacement
• Vehicle parts replacement
• Vehicle tuning and oil change services
• Oil and filter change
• Vehicle cleanliness services
• Tires and battery replacement
• Examine brake pads, leakages, AC system, lighting condition
• Inspection and repair mechanical, electric, and cable work
• Preventative Maintenance Services.

Book your Service Now.


Email: vogueautoservices(at)gmail.com
For more information visit to our website
vogueautoservices.com
Address: Al Qouz- 3, sheikh Zayed road behind, Mashreq Bank Dubai.

Car: Range Rover Other 2016
Fuel: Petrol
Engine: 3.5L
Car color: Black
Number of doors: 4
Car body: Other

Phone:


Price: 45 011 Dhs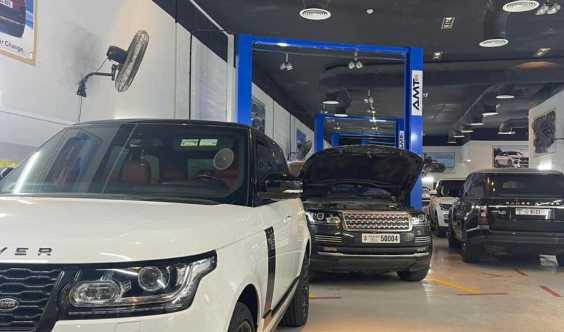 REPORT
Cars